Companies
Incorporation of talent and management
Advanced solutions in the selection and incorporation of technological talent
Such as head-hunters and recruiters of technological profiles, our goal is to put at the disposal of our customers the digital talent they need at any given moment.
We strengthen your skills with intelligent and comprehensive talent management. When and how you need it.
You obtain the necessary talent for each moment, with improvements in the cost, assuming less risk, with correct resizing and obtaining greater efficiency in the quality of the service.
All with the maximum transparency and without losing the permanent control you need.
An efficient process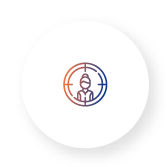 Observation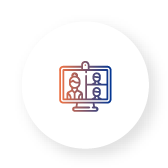 Recruitment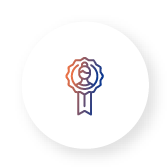 Selection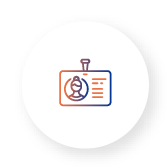 Incorporation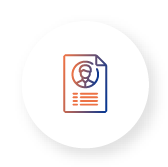 Evaluation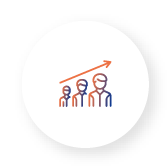 Tracking
Comprehensive management of ICT services
If you prefer, we will assume the outsourcing of your ICT processes. You will reduce fixed costs, transforming them into variables and reducing your need for resources, you will have less operating costs:
Minimize fixed-rate costs, saving on qualified personnel, physical space, and equipment.
You will obtain greater flexibility and adaptability, thanks to greater flexibility in the creation of teams and their dimensioning, through the elimination of structural costs, the reduction of training costs in a world in continuous evolution, increasing the capacity to adapt to the needs of the market and getting professional teams trained in the technologies needed.
Our method
Constant state of observation
That allows us to anticipate and plan the selection of the most sought-after talent at present and in the foreseeable future.
Comprehensive selection processes
A correct identification and orientation of profiles allows us to offer you a better service and maintain quality relationships in the long term for all parties.
Maximum adaptation to your needs
You decide when, how much and how. We take care of the transition, putting special interest and care in your business goals and the expectations of the people.